Whether it is your Apple® iPad™, Android™ or Microsoft tablet that is damaged, getting it fixed and back in working order is important to you.  That means it is important to us.  Contact us today for your tablet repairs.
Android™ Tablet Repair
There are many Android tablets, we repair them all.
90 Day Warranty
We repair all tablets form any manurfacturer.
Fast Repairs
Most repairs can be completed in 1-hour.
Message Us For A Personalized Quote
Getting You Repaired Quickly
GTS Repairs of Fort Wayne specializes in tablet repair. We can fix, repair, replace any part of your tablet that is causing issues.
We offer Tablet Screen replacement, button repair and replacement, speaker replacement and microphone replacement as well.
We work on all makes and models of tablets, including the Microsoft™ Surface Tablet, iPad™, Samsung and everything in between. Most of these repairs we can make the same day. As a rule, if we can get the part, we can fix it.
LG® Phone Repairs
HTC® Phone Repairs
Google Pixel Repairs
We Repair Apple® iPad™ & Android
™

Tablets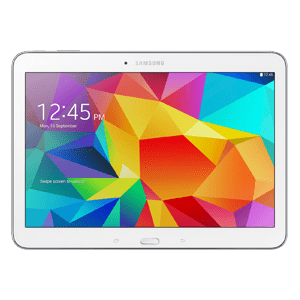 Galaxy Tab & Galaxy Tab Pro